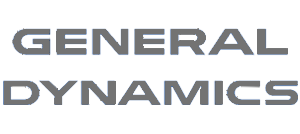 About Greython
Your Vision. Our Expertise.
Specializing in hospitality, retail, restaurants, industrial and multifamily residential projects, Greython Construction is a national builder that provides general contracting, construction management, and owners representative services for a broad range of clients.
CONSTRUCTION
HOSPITALITY
Multi family Residential
Restaurants
RETAIL
COMMERCIAL
City Place Conversion, St. Louis
Torrey Villas
St. Moritz Apartment Homes
Barcelona Apartment Homes
Sugar Beach Resort, St. Lucia
General Dynamics
St. Moritz Apartment Homes
Barcelona Apartment Homes
Sugar Beach, St. Lucia
Get in Touch with Greython
If you have a project that you would like to discuss, please leave your contact information below and a member of our leadership team will reach out to you directly.
Our Offices
With offices in Los Angeles and San Diego California, New York City, New York, and Mystic, Connecticut, Greython Construction is a national construction management and general construction firm. With extensive experience in the multi-family residential, hospitality, residential, restaurant, industrial and commercial construction markets, Greython Construction's nationally recognized projects have won numerous awards because of our attention to detail, appreciation for design, exemplary quality, and a belief that communication is the key to translating a blueprint into reality.
Commitments for Project
Commitment to you and your project is our priority. At Greython Construction, we know that the construction process is extremely detailed and exciting. We will guide you through each phase so that your experience is an informed, positive and successful one. We are committed to your budget, your design and your time line. Greython Construction will provide the skills, management, and exceptionally trained tradesmen necessary to complete your project. We firmly believe that our company's dedicated and exemplary hand-picked team will bring your vision to fruition.
Greython Construction Experience
Greython Construction has extensive experience in general contracting, construction management, design/build and owner's rep services for the hospitality construction, resort construction, commercial construction, single-family residential and the multi-family residential construction markets.